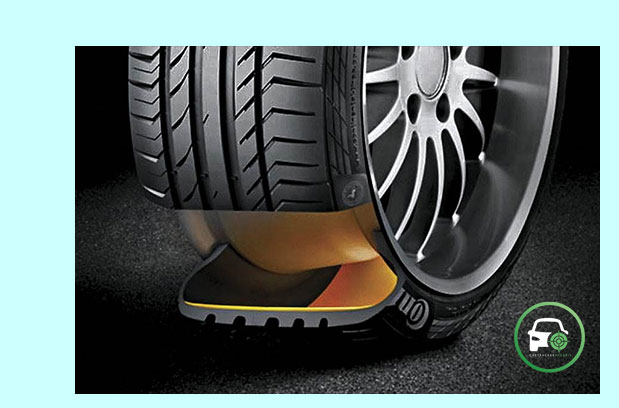 Tires are an important part of a car and should be treated with care. One way to keep your tires in good condition is to use a tire sealant.
Tyre sealants for car's tyres is an innovation that has changed the tyre industry completely. All over the world, car owners are beginning to make tyre sealant kit a must-have before embarking on any journey.
With tyre sealant, you can drive with ease knowing that your tyres are protected against all punctures within 6mm diameter. It's easy to see why so many drivers are turning to tyre sealant
It also helps improve fuel efficiency and maintains your tyre's pressure. No more flat tyre or puncture repair as our tyre sealant will instantly fill every puncture with its fast sealing adhesive gel.
Our Tyre protector works very well in old tyres and new tyres. Unlike other tyre sealant in nigeria, our tyre sealant kit does not provide temporary fix. So far the puncture is not above 6mm (or a quarter of an inch) …you are good to go.
Car tracker nigeria's tyre sealant uses a fast sealing adhesive gel to seal punctures in micro seconds while retaining the tyre's internal pressure.
Looking for a tire sealant that will keep your tires in great condition? Look no further! Our wide variety of sealants works for all types of tires, and each offers a unique set of benefits.
Anti- Puncture Tyre Sealant in Nigeria
Ultimate Tyre Puncture Protector
Agriculture
Agricultural vehicles' tyres without a doubt needs extra protection because of its extreme operating conditions.
Construction
Tyre sealants for construction and off-road vehicles is none negotiable for businesses that own these kind of vehicles. If you want to save tyre maintaince cost and also reduce down-time, then tyre protective sealant is a must have.
Logistics
Our tyre sealant is designed to preserve tyres pressure and fill punctures instantly. It is easy to apply, making it the perfect choice for Logistics Businesses.
Military
Our tyre protection sealant makes it impossible for tyres to loss pressure. This feature comes very handy for all military and para military combat Vehicles e.g tanks, Vans and Trucks.
Sedan & SUVs
Do you own a Sedan or SUV car? Are you always visiting the nearest garage to replace or repair your tyre? Our product is easy to apply, and will keep your tyres in top condition.
Transportation
Tired of constantly swapping out your tyres? If you are in the transportation industry, you need to try our tyre sealant! Our product will make your tyres stay inflated for a longer period without losing pressure