Every Businesses with a fleet size of over 3 vehicles would definitely need a simplified method of tracking and monitoring them.
There are so many aspects of fleet management that your business would need, but here are some of the most important ones:
Aspects of fleet management
1. Vehicle Tracking: With so many vehicles in your fleet, it can be hard to keep track of them all. That's where vehicle tracking can help. With vehicle tracking, you can track the location of each vehicle in your fleet at all times.
You'll know exactly where your vehicles are, which drivers are using them, and how fast they're driving. This information can help you coordinate deliveries more efficiently and improve driver's productivity.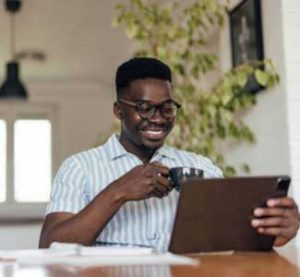 2. Driver Management: Managing drivers can be a huge challenge for businesses with a large fleet. It's difficult to keep track of all their shifts, absences, and turnover. Driver management software can make this process much easier. The driver management software is one of the modules you will get when you subscribe to our fleet management service.
With driver management software, you can create an employee profile for each driver in your fleet. This profile will include their contact information and working hours. You can also use the software to schedule shifts and fill open positions more easily.
3. Vehicle Maintenance: Keeping your vehicles in good condition is crucial to keeping them productive. Vehicle maintenance software can help you stay on top of this process by tracking service records and repair work for each vehicle in your fleet.
The software will alert you when a vehicle requires maintenance work, so you know exactly what needs to be done and when to have it done.
4.  Save On Running Cost: This is another aspects of fleet management in Nigeria that every fleet manager would fall in love with. Most companies spend a sizeable chunk of their budget towards maintenance of their vehicles. Now, with the advancement of IoT in cars, these expenses can be reduced significantly.
You wouldn't need to spend more on fueling or purchasing new tyres every month as you used to.  Our fleet management software will help you track and monitor fuel fillings and syphoning. As well as monitor harsh breaking and harsh acceleration which is the major cost of tyres wearing out.
These are just a few of the aspects of fleet management that your business would need! If you'd like more information on this topic, feel free to ask us any questions in the comments below!